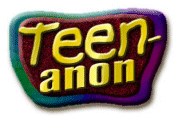 Featured Site: Drugrehab.net
Drug rehab treatment includes innovative and effective sauna based detox program
The NARCONON®
Drug Rehab Treatment
program is the most effective rehabilitation program available today. An amazing 76% of the program's graduates choose to remain drug-free and become productive members of society. The
Drug Rehab Program
at Narconon Vista Bay is backed by a solid guarantee that if any graduate of the program following their approved discharge plan relapses within 6 months of graduation, that graduate will be re-admitted at no charge!
The cornerstone of the Narconon Vista Bay approach to
Drug Rehabilitation
is the Sauna Based Detox Program. Street drugs, prescription drugs, alcohol and other drugs can remain in the body for years. These residues can trigger a variety of symptoms, including drug cravings and depression. An exact program of medically supervised exercise, dry sauna sweating and vitamins will rid fatty tissues of these residues. The result is the person no longer experiences the adverse effects of the drugs they have taken in the past.
Following the Detox Program, Effective Educational Therapies are used to restore the former addict's ability to focus on real life goals and to return a level of self-control to the individual. This
Drug Treatment
program greatly improves the former addict's ability to face the realities of life and reduce the need for drugs to escape the difficulties of life.

In order to further improve the life skills of the former addict, Additional Educational Therapies are used to rehabilitate their self-esteem. Often, addicts commit harmful acts, both to themselves and their loved ones, that trap them into further drug use. After completing this phase of the program, students have a restored sense of self-worth and find it much easier to confront life's problems.

To find out more about this life-changing experience, call the Narconon Vista Bay
Drug Treatment Center
at 1-800-556-8885!

STREETCATS / TEEN-ANON
P.O.Box 72174, Oakland, Ca 94612,
415-671-6670 1-4pm Pacific Mon-Fri

For additional information or to start a TA or YAR group, please email us teenanon2@yahoo.com

or visit us on the web at www.teen-anon.com